Introduction
In the vibrant world of artificial flowers and plants, our company stands as a beacon of excellence and innovation. From the delicate intricacies of silk flowers to the robust appeal of artificial plants, we've been at the forefront of developing a diverse collection that caters to various needs. Whether you're looking to adorn an event venue with elegant floral arrangements or seeking individual stems like roses, orchids, or tulips to enhance a specific setting, our offerings are unparalleled.
Our journey began in June, a month symbolic of growth and blossoming, and since then, we've seen exponential growth in our range and clientele. With a keen focus on the finest textiles like silk and sustainable materials like paper and polyester, our artificial flowers are not just replicas but art pieces in their own right. We've also expanded our reach beyond China, with a growing presence in markets like India and collaborations that have shaped our collection.
While artificial flowers remain our primary focus, we've also ventured into creating lifelike greenery, wreaths, and specific plants that resonate with both B2B buyers and consumers. Our dedication to quality is evident in every stem, every petal, and every piece we produce.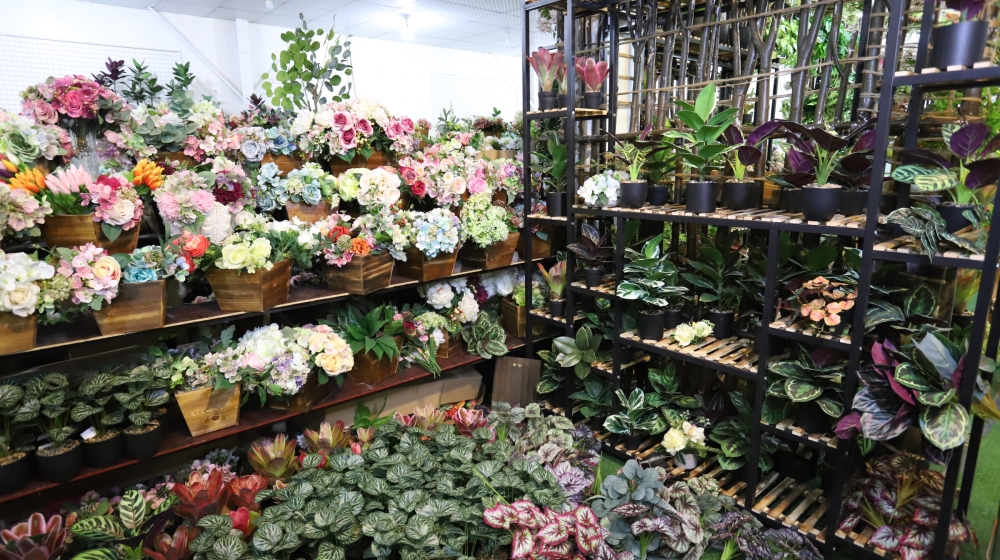 As we enter a new phase of expansion this October, we invite our esteemed overseas partners to explore our offerings, understand our ethos, and be a part of our flourishing journey.
Diverse and Quality Assured Product Offerings
In the realm of artificial flowers and plants, diversity is paramount. Our extensive collection boasts a myriad of options, from classic roses and elegant lilies to exotic orchids and vibrant tulips. Each piece, whether it's our silk flowers or the more contemporary artificial plants, is crafted with meticulous attention to detail. Our artisans, with their profound understanding of textiles like silk and polyester, bring to life flowers that rival their live counterparts in beauty and allure.
But our commitment doesn't stop at aesthetics. Quality assurance is at the heart of our operations. Each stem, from the individual greenery pieces to the intricate floral arrangements, undergoes rigorous checks.
We ensure that whether it's plastic, paper, or any other material, the end product meets the highest standards of durability and realism. Our flowers, beyond their visual appeal, are designed to withstand the test of time, ensuring that they remain a staple in your venue or event for months and years to come.
Furthermore, our growth in the industry has been fueled by constant innovation. We're continually developing new designs, experimenting with different colors, and pushing the boundaries of what's possible in the world of artificial flowers.
From the delicate touch of bees on our flowers to the subtle play of light on our textiles, every aspect is considered, ensuring that our buyers receive nothing but the best.
Behind the Scenes: Factory Tours
One of the unique offerings that set us apart in the artificial flowers industry is the opportunity for our partners to witness the magic behind the scenes. Our factory tours, scheduled throughout the months, including peak times in June and July, provide a transparent look into our production process.
From the moment you enter our state-of-the-art facility, you'll be immersed in a world where artificial plants and flowers come to life. Witness the transformation of raw textiles like silk and polyester into stunning individual stems such as roses, orchids, and tulips. Observe the meticulous craftsmanship that goes into creating lifelike greenery and intricate floral arrangements.
Our artisans, with their adept hands and keen eyes, work diligently, ensuring that each stem, whether it's made of plastic or paper, captures the essence of its live counterpart. From the vibrant colors of our lilies to the delicate petals of our roses, every detail is a testament to our commitment to quality and realism.
Moreover, these tours are not just about observation. They're an event in themselves, a platform for collaboration and exchange. Engage in discussions, share feedback, and explore potential partnerships. Whether you're looking to customize a specific collection or delve deeper into our developing innovations, our doors are always open.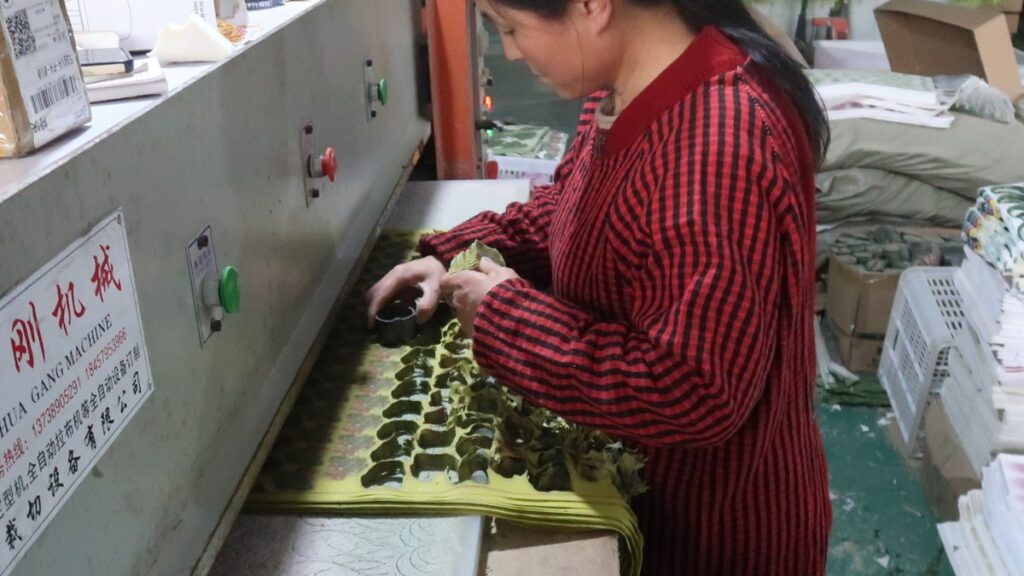 By the end of the tour, we hope to leave our partners with a deeper appreciation of the art and science behind our artificial flowers and plants. It's a journey that showcases our dedication, passion, and the relentless pursuit of excellence.
Customization: Tailored to Your Needs
In the ever-evolving world of artificial flowers and plants, understanding and catering to the unique needs of our partners is paramount. Our commitment to customization sets us apart, offering a bespoke experience that truly resonates with our buyers' visions.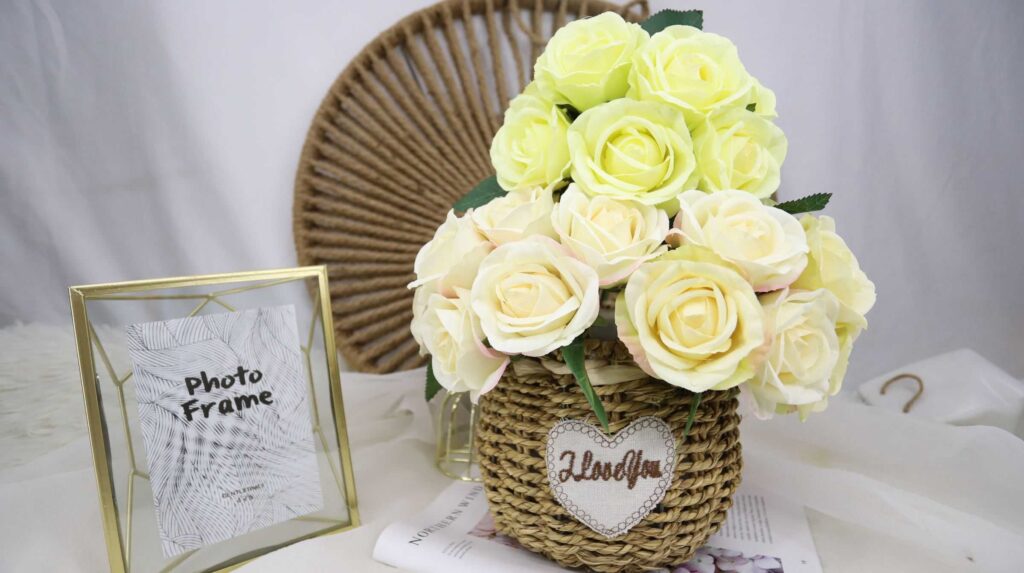 Whether you're seeking specific stems like the romantic roses, the exotic orchids, or the cheerful tulips, our team is equipped to tailor each piece to your specifications. Beyond individual flowers, our expertise extends to crafting specialized floral arrangements for various events and venues. From grand gala dinners in June to intimate gatherings in January, our collection can be curated to fit any theme or ambiance.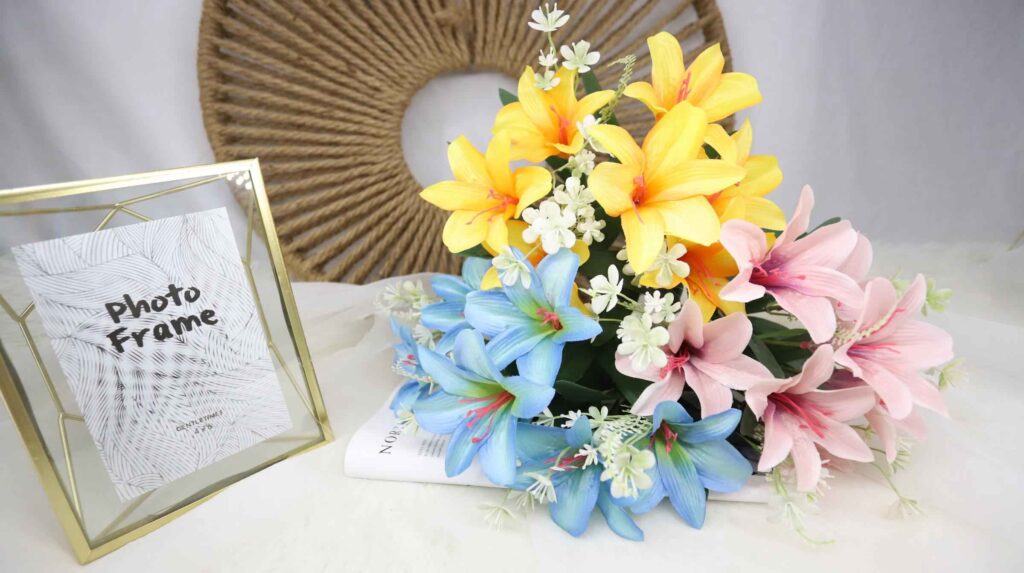 Our growth in the industry has been marked by our ability to adapt and innovate. With a vast palette of colors and a range of textiles like silk, polyester, and even paper, the possibilities are endless.
Whether it's incorporating specific characters into the design, adjusting the blend of greenery, or experimenting with different materials like plastic or silk, our team is always up for a challenge.
Moreover, our collaboration with partners goes beyond just fulfilling orders. We value feedback, insights, and the opportunity to co-create. This synergy ensures that our artificial flowers and plants not only meet but exceed expectations, making them the centerpiece of any place or occasion.
Logistics, Delivery, and Support
In the dynamic domain of artificial flowers and plants, delivering excellence goes beyond the creation of stunning floral arrangements and individual stems. Our holistic approach encompasses seamless logistics and unwavering support, ensuring that every flower, every stem, reaches its destination in impeccable condition.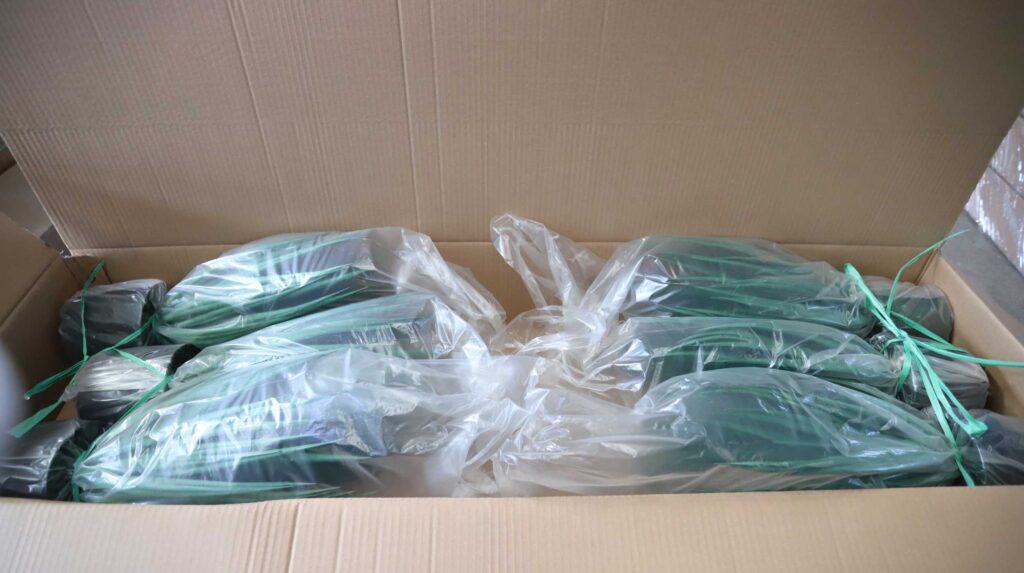 Our logistics network is robust and efficient, capable of catering to diverse destinations, from bustling markets in India to serene locales across the globe. Whether it's the peak of June or the depths of January, our commitment to timely deliveries remains steadfast. Each collection, whether it's adorned with elegant roses, vibrant tulips, or exotic orchids, is handled with utmost care, preserving its beauty and integrity.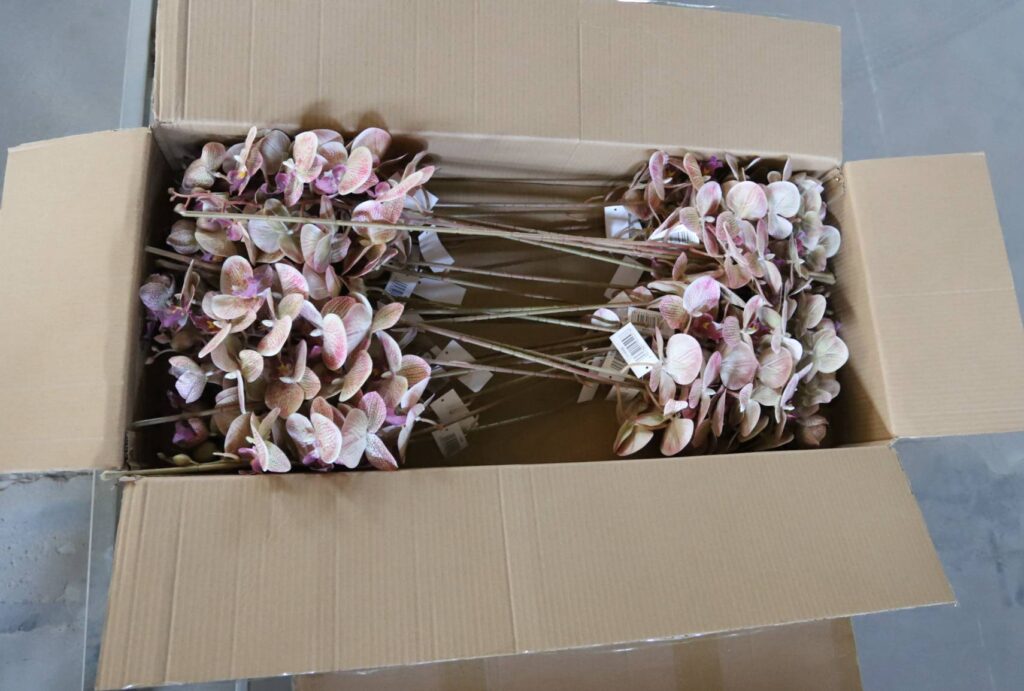 The journey of our artificial flowers doesn't end at delivery. We believe in fostering enduring relationships with our partners. Our after-sales support is comprehensive, addressing any concerns, queries, or feedback that may arise.
Whether it's inquiries about maintaining the greenery, questions about the textiles used like silk or polyester, or insights into the developing innovations, our team is readily available to assist.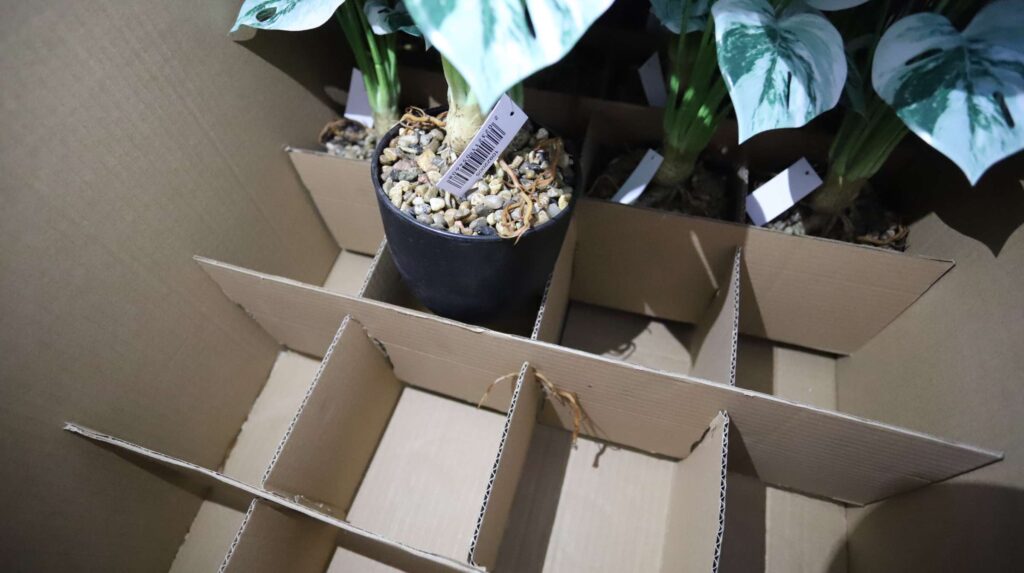 Moreover, our growth is symbiotic. We value the insights and experiences of our partners, and we are continually striving to enhance our offerings and services. The collaborative spirit is ingrained in our ethos, and we welcome the opportunity to evolve and adapt, ensuring that our artificial plants and flowers remain the epitome of excellence in the industry.
In essence, our dedication to logistics, delivery, and support is a testament to our unwavering commitment to our partners, reinforcing our resolve to be the preferred choice in the world of artificial flowers.
Conclusion
In the realm of artificial flowers and plants, our journey has been one of relentless passion, innovation, and commitment. From our inception in the blooming month of June, we have been steadfast in our pursuit to craft flowers and greenery that are not merely decorative but are embodiments of artistry and excellence.
Our diverse collection, featuring timeless roses, elegant lilies, and vibrant tulips, is a testament to our dedication to quality and aesthetic brilliance.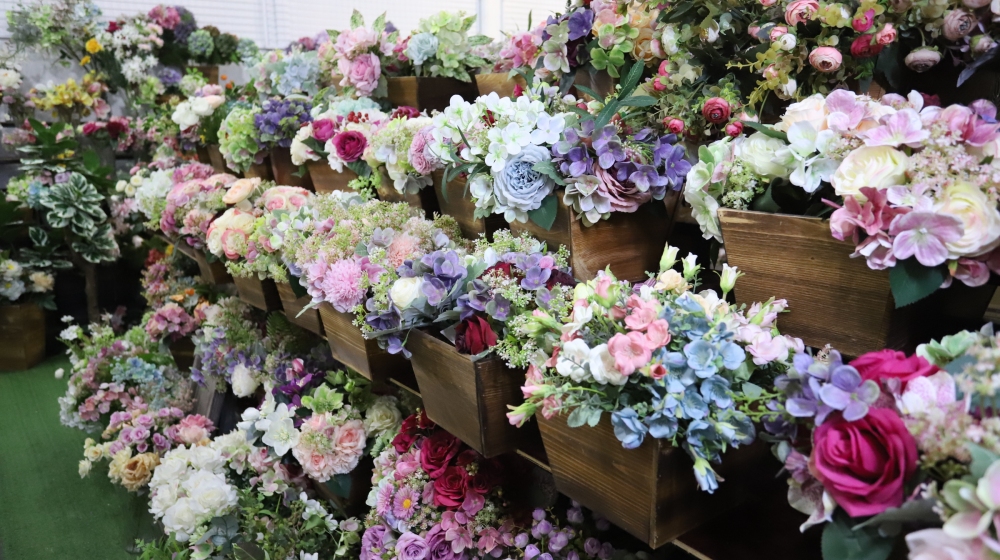 Our approach goes beyond the meticulous crafting of individual stems and floral arrangements. We delve deep into the nuances of textiles, exploring the elegance of silk, the versatility of polyester, and the sustainability of paper, to bring forth creations that are unparalleled.
The essence of our developing journey is to blend tradition with contemporary trends, ensuring that every piece resonates with the evolving preferences of our partners and consumers.
The growth we have witnessed and the milestones we have achieved are reflections of our symbiotic relationships with our partners. Every piece of feedback, every insight gained from collaboration, and every event attended, fuels our quest for perfection.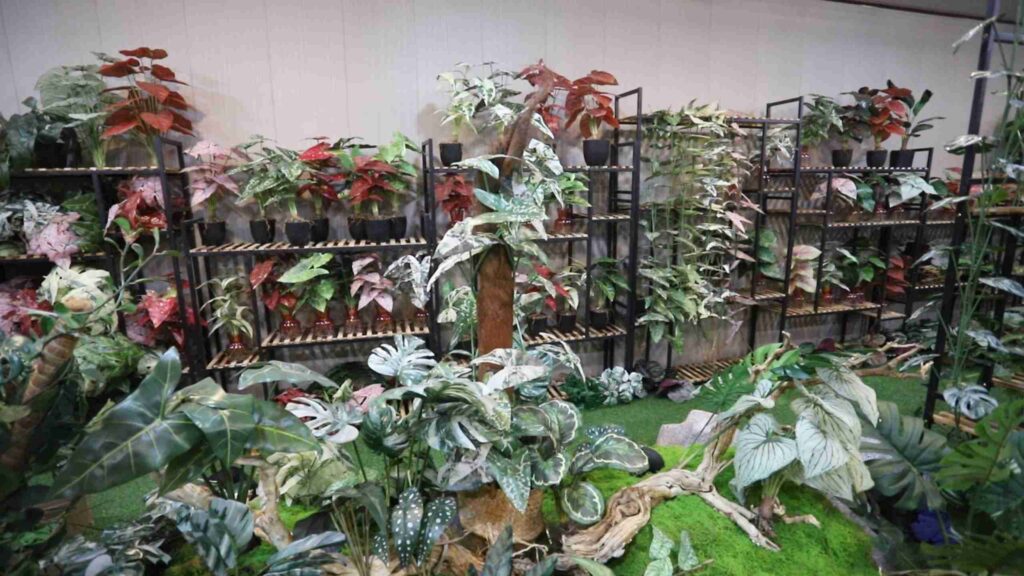 Our commitment to staying abreast of market trends ensures that our partners are always a step ahead, equipped with offerings that define the vanguard of the industry.
Moreover, our dedication extends to seamless logistics, unwavering support, and a transparent and inclusive approach. Whether it's a query about a collection, a customization request, or a discussion about market trends, our doors are always open. We believe in fostering relationships that are rooted in mutual growth, respect, and a shared vision for the future.
In essence, our odyssey in the world of artificial flowers and plants is not just about creating beauty but about weaving narratives of excellence, innovation, and enduring partnerships. As we continue our journey, we extend our heartfelt gratitude to our esteemed partners and look forward to crafting a future that is blooming with possibilities.