Introduction
In today's fast-paced business environment, artificial flowers have emerged as a cost-effective and aesthetically pleasing alternative to natural blooms. As an overseas buyer, you're not just purchasing a product; you're making an investment. This comprehensive guide aims to help you maximize the value of that investment, covering everything from storage and arrangement to cleaning and cost-effectiveness.
---
How to Store Artificial Flowers
Proper storage is the first step in prolonging the life of your artificial flowers. Here are some tips:
Climate-Controlled Environment: Store the flowers in a cool, dry place to prevent color fading and material degradation.
Original Packaging: Whenever possible, keep the flowers in their original packaging to maintain shape and structure.
Avoid Direct Sunlight: Exposure to sunlight can cause colors to fade over time.
---
A well-arranged vase can make artificial flowers look even more realistic. Here's how:
Choose the Right Vase: The vase should complement the size and style of the flowers.
Use Filler Material: Use materials like foam or sand to secure the stems in place.
Layering: Start with larger blooms at the bottom and work your way up to smaller ones, creating a balanced look.
---
How to Wash and Clean Artificial Flowers
Keeping your artificial flowers clean is essential for maintaining their appearance. Here's how:
Dust Regularly: Use a soft brush or cloth to remove dust.
Mild Soap Solution: For a deeper clean, a mild soap solution can be effective.
Air Dry: After washing, let the flowers air dry completely before storing or arranging them.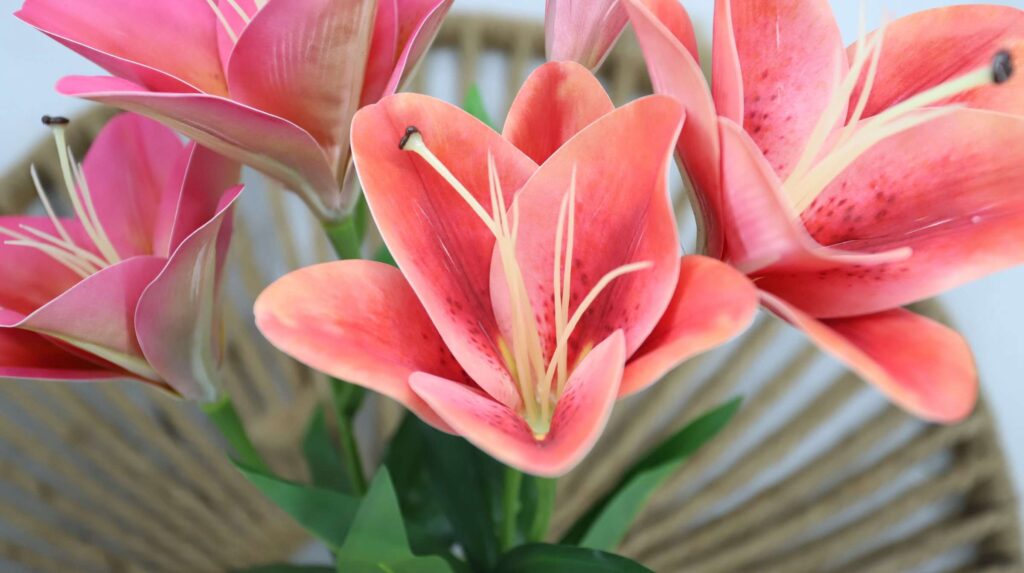 ---
How to Make Artificial Flowers Look Real
Texture: Choose flowers with detailed textures that mimic real petals and leaves.
Color Variation: Opt for flowers with subtle color variations for a more natural look.
Placement: Place them in natural settings, perhaps mixed with real plants, to create a convincing display.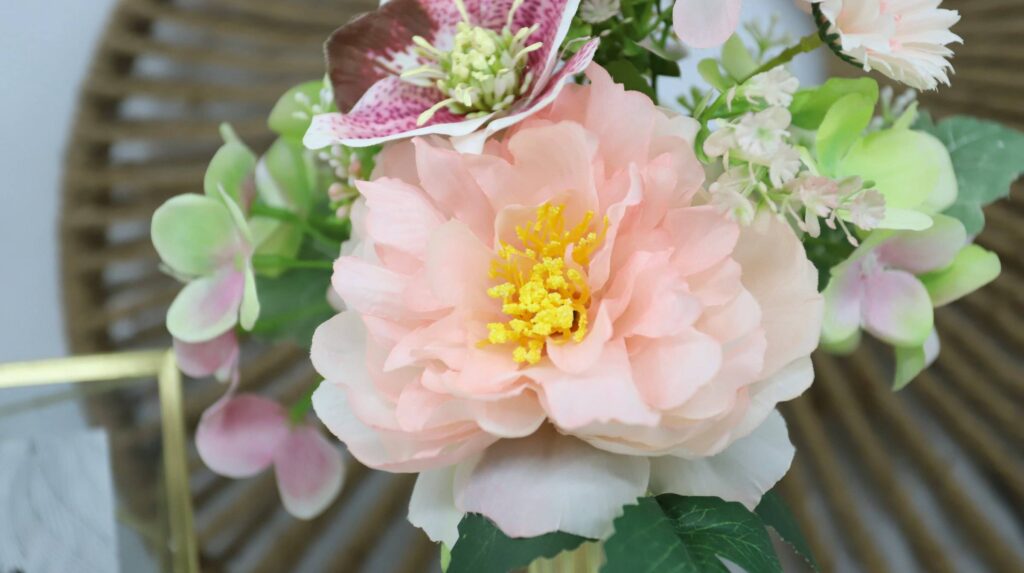 ---
Cost-Effectiveness: How Much Do Artificial Flowers Cost?
The initial investment in high-quality artificial flowers may seem steep, but their longevity and low maintenance make them a cost-effective choice in the long run.
---
How Long Do Artificial Flowers Last Outside?
When placed outdoors, high-quality artificial flowers can last for several months, depending on exposure to elements like sunlight and rain. However, it's advisable to bring them inside during extreme weather conditions.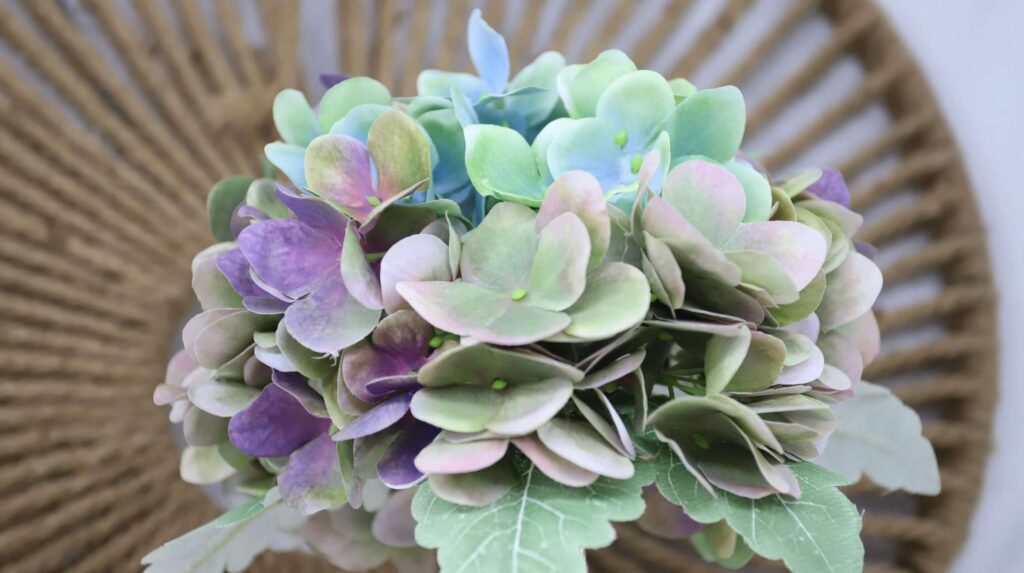 How to Buy Silk Flowers
Quality Over Quantity: Look for silk flowers that have intricate details and vibrant colors.
Bulk Purchase: Consider buying in bulk for cost savings, especially for large events or retail.
Supplier Reputation: Choose a reputable supplier to ensure you're getting high-quality products.
---
Why Designers Should Consider Silk Flowers and Foliage in Floral Designs
Longevity: Unlike real flowers, silk flowers don't wilt, making them ideal for long-term installations.
Versatility: They can be used in a variety of settings, from corporate events to home decor.
Sustainability: Silk flowers are reusable, reducing waste and environmental impact.
---
How Can I Use Silk Flowers?
In Events
Table Decor: Use silk flowers as table centerpieces for a lasting impression.
Archways: Create stunning archways for weddings or corporate events.
In a Flower Shop
Ready-Made Arrangements: Offer pre-arranged silk flower bouquets for customers seeking low-maintenance options.
Custom Designs: Provide a service for custom silk flower arrangements tailored to individual needs.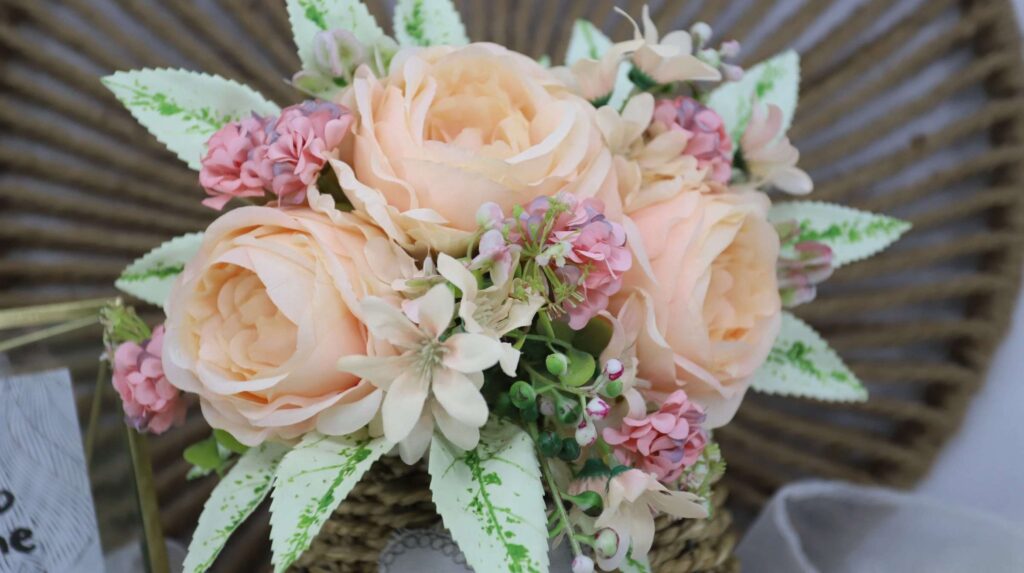 ---
Tablescapes Versus Strict Centerpieces
Tablescapes: These are more spread-out arrangements that cover the entire table, offering a more immersive experience.
Strict Centerpieces: These are singular, focused arrangements usually placed in the middle of the table.
---
What Are Artificial Flowers Made Of?
Silk flowers are typically made from high-quality synthetic materials like polyester, rayon, or silk blends. These materials are chosen for their ability to mimic the texture and color variations of real flowers.
---
The Materials Behind the Beauty
The materials used to produce our faux flowers range from silk to paper. These materials are chosen for their ability to mimic the shape and texture of real flowers.
The process of creating these pieces involves multiple steps, from hand-painting the petals to assembling the final product.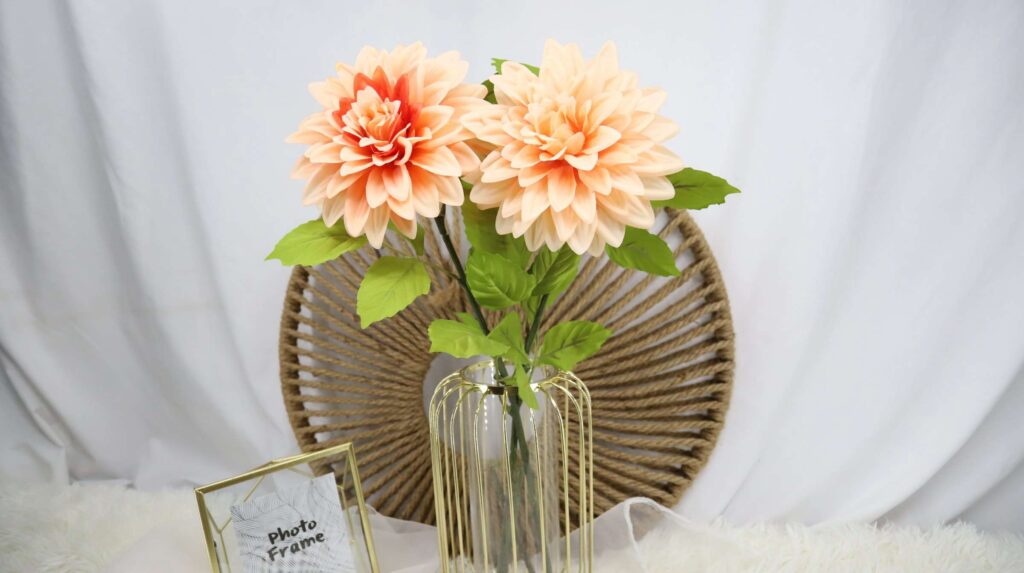 ---
The Art of Creating Realistic Faux Flowers
The art of creating faux flowers has evolved significantly over the years. With advancements in materials and hand-painted details, these pieces have become increasingly realistic.
For example, the petals often feature intricate designs and textures that mimic real flowers. This level of artistry is what sets our silk flowers apart in the market.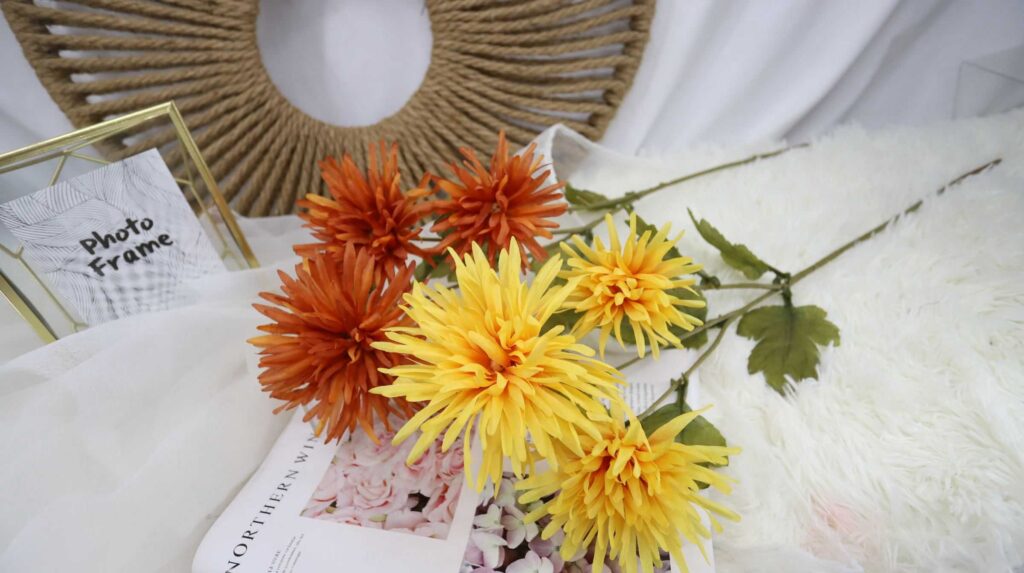 ---
The Beauty of Artificial Foliage and Wreaths
Artificial foliage and wreaths add a touch of beauty to both indoor and outdoor settings.
The foliage is often hand-painted by skilled artists to achieve a lifelike appearance. These pieces are easy to manage and are stress-free alternatives to real plants.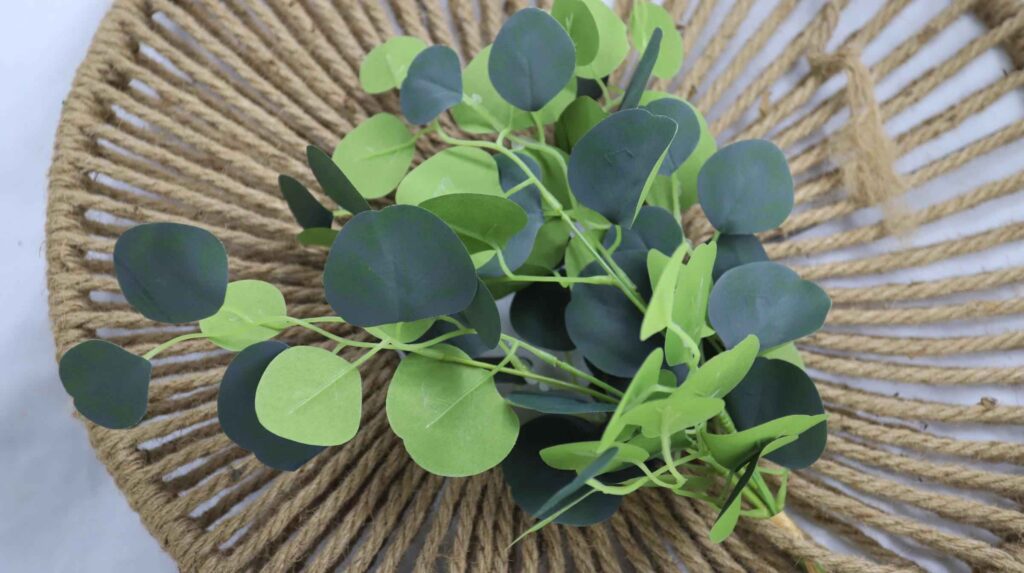 ---
Expert Advice on Why Faux Flowers Are a Good Investment
If you're looking to make a good investment, faux flowers offer numerous advantages. Their durability and long life make them a cost-effective choice.
Our expert advice would be to stock up on a variety of styles and colors to meet the growing demand.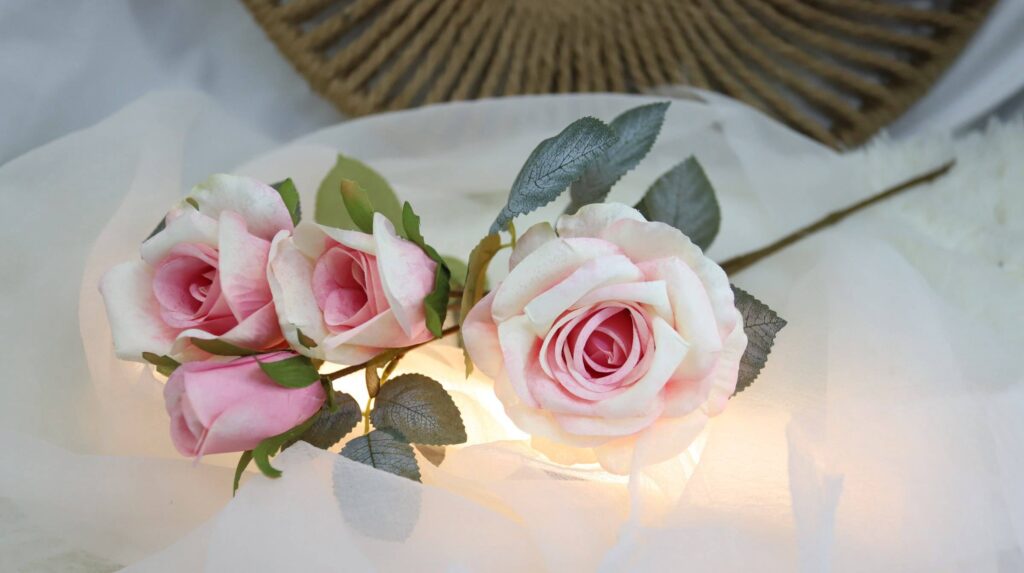 ---
How to Sell and Market Your Artificial Flower Stock
Selling and marketing artificial flowers require a strategic approach. One key advantage is their ability to complement various design styles.
For example, silk flowers can easily be incorporated into tablescapes or strict centerpieces.
To boost sales, check out our website for expert advice on how to display these pieces in a way that highlights their beauty and form.
---
How to Market Silk Flowers
Social Media: Use platforms like Instagram to showcase your silk flower arrangements.
Partnerships: Collaborate with event planners and designers who can incorporate your silk flowers into their projects.
Workshops: Host workshops to teach people how to arrange silk flowers, thereby increasing interest and sales.
---
Designers and Their Role in the Artificial Flower Market
Designers play a significant role in the artificial flower market. Their ability to create stunning arrangements is a key factor in driving demand.
From wreaths to tablescapes, designers find innovative ways to incorporate artificial foliage and flowers into their work.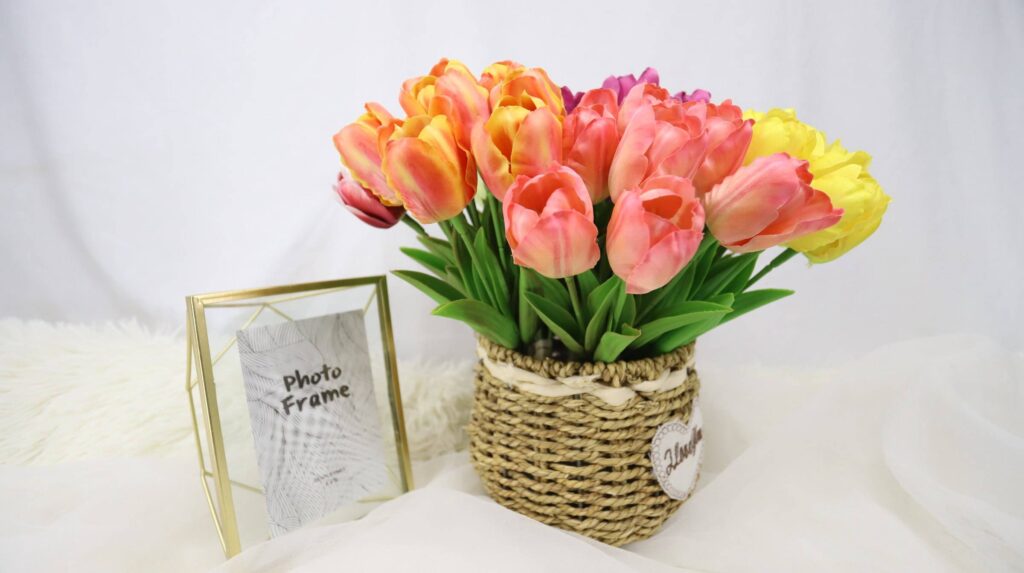 ---
The Popularity of Silk in the Artificial Flower Market
Silk has become an increasingly popular material in the artificial flower market. Its soft texture and ability to hold vibrant colors make it a preferred choice for both designers and clients.
When you buy silk flowers, you're not just adding a piece to your collection; you're making an investment in art that will last.
---
Easy Ways to Add Artificial Flowers to Your Space
Adding artificial flowers to your space is easy and stress-free. Whether you're looking to bring life to rooms or outdoors, silk flowers and foliage offer an easy way to achieve the desired look.
For example, silk wreaths can be hung on doors to welcome guests, while hand-painted petals can add a touch of beauty to any setting.
---
The Growing Demand for Artificial Flowers
The demand for artificial flowers continues to grow, especially as more people become familiar with the benefits they offer.
From their durability to their easy maintenance, faux flowers are a good investment for any business. To meet this demand, we continually update our stock with a variety of styles and materials.
---
Watering Not Required: The Stress-Free Advantage
One of the key benefits of artificial flowers is that they don't need water. This stress-free advantage makes them ideal for busy settings where maintenance is a concern.
For those who love the beauty of flowers but don't have the time to care for them, artificial options are the perfect solution.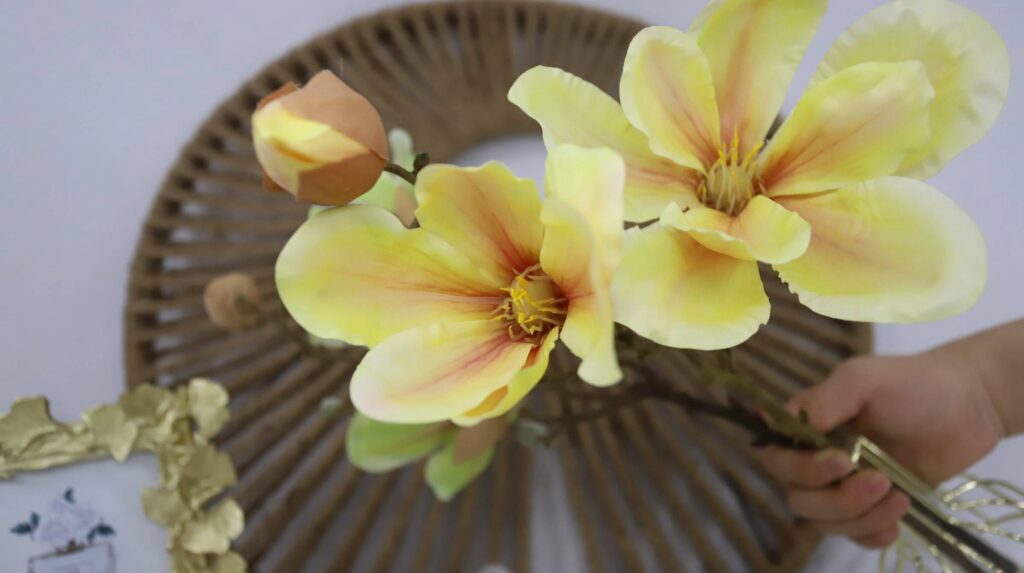 ---
Discussing Design Trends with Expert Advice
We regularly discuss design trends and offer expert advice through our website and social media channels. From the latest colors to innovative ways to display your faux flowers, we provide all the information you need to make informed buying decisions.
---
The Process Behind Creating Lifelike Artificial Flowers
Creating lifelike artificial flowers is a meticulous process that involves several steps. From selecting the right materials to hand-painting the details, each step is crucial to produce the final piece. This attention to detail is what sets our products apart in the market.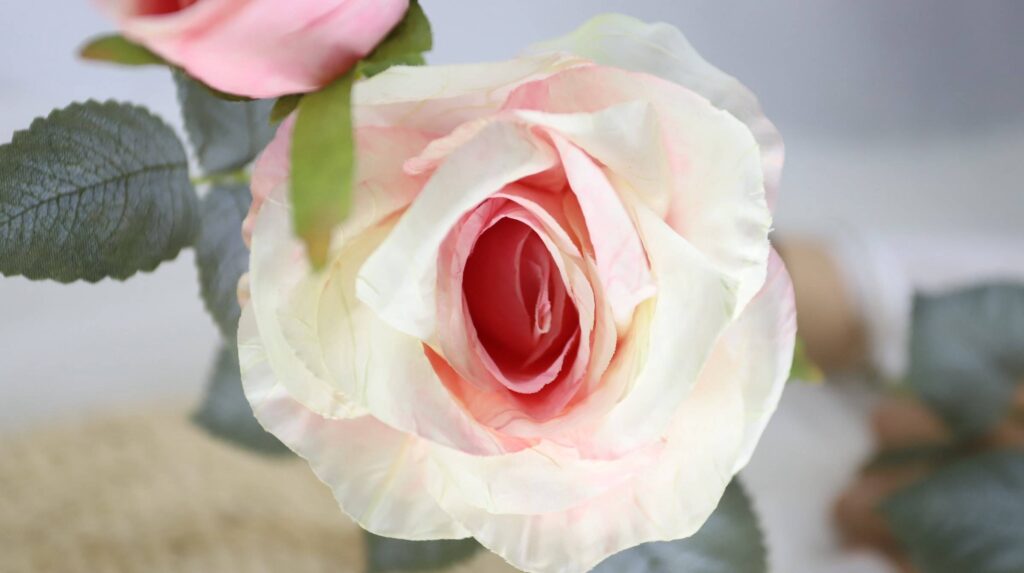 ---
What Clients Love About Our Products
Clients love the variety and design options available in our supply. Whether you need to decorate rooms or outdoor spaces, you'll find what you need in our extensive stock.
The advantages of buying from us include the durability and realistic appearance of our products.
---
Where to Find and Purchase Our Products
We are located in China and supply a wide range of artificial flowers and foliage. Buying from us is easy: simply visit our website to browse our selection, download our catalog to select the product you want.
We accept various forms of payment and offer bulk purchase discounts.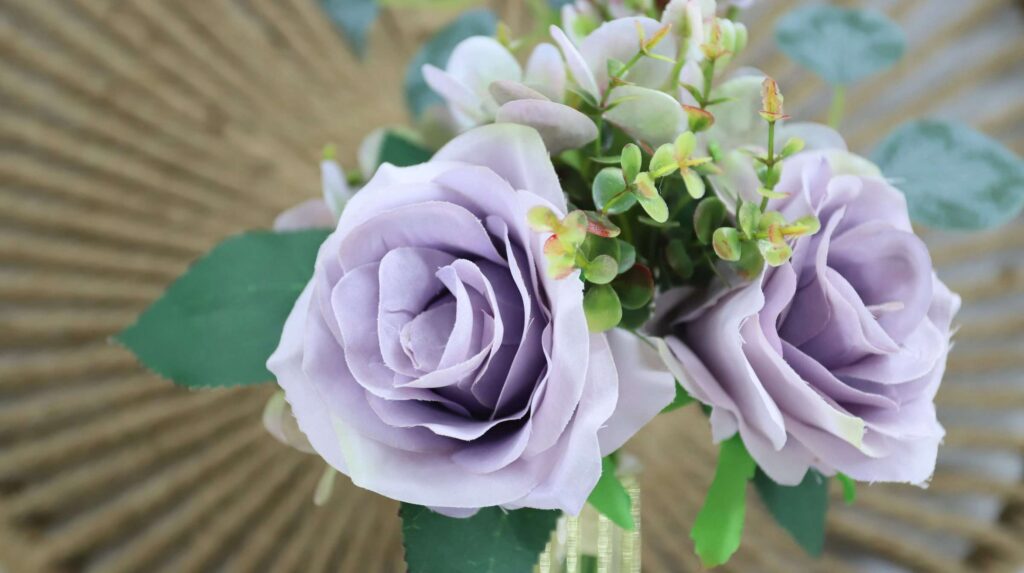 ---
Check Our Website for the Latest Offers
For the latest offers and to check our stock, visit our website. We regularly update it with new pieces and seasonal varieties. Whether you're looking to buy in bulk or select individual pieces, our website is the go-to place for all your artificial flower needs.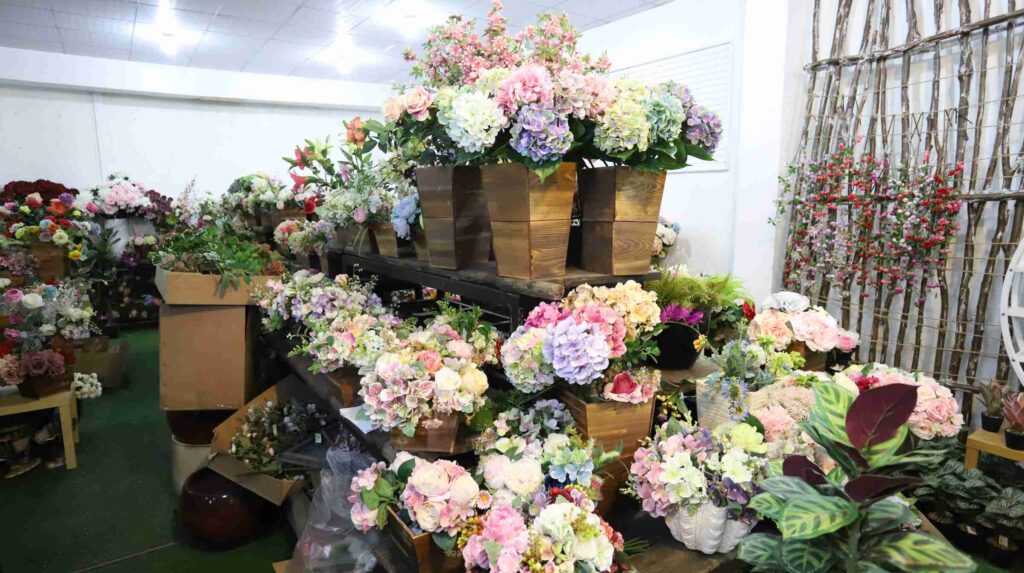 ---
Conclusion
Artificial flowers offer a plethora of benefits for overseas buyers, from versatility and durability to cost-effectiveness.
By following this guide, you can ensure that you're maximizing the value of your investment, making your business bloom with endless possibilities.
For more information on our range of artificial flowers, tailored to meet the specific needs of business buyers like you, feel free to contact us.
---
We hope this guide serves as a valuable resource for you. Thank you for choosing SINOFLORAL, your trusted partner in high-quality artificial flowers.