Introduction
Imagine walking into an office space that instantly elevates your mood. A recent case study revealed that businesses incorporating our artificial plants and trees saw a 30% increase in customer engagement.
Maintaining natural plants outdoors or even indoor plants can be a daunting task. From watering to ensuring they get the right amount of sun, the effort involved is often not feasible for busy industry professionals.
At SINOFLORAL, we offer a wide selection of artificial trees and faux plants that not only enhance the beauty of your space but also eliminate the high maintenance typically associated with natural greenery. Whether you're decorating an outdoor garden or an indoor room, our lifelike appearance and quality material will make you reconsider the traditional notion of plants and trees.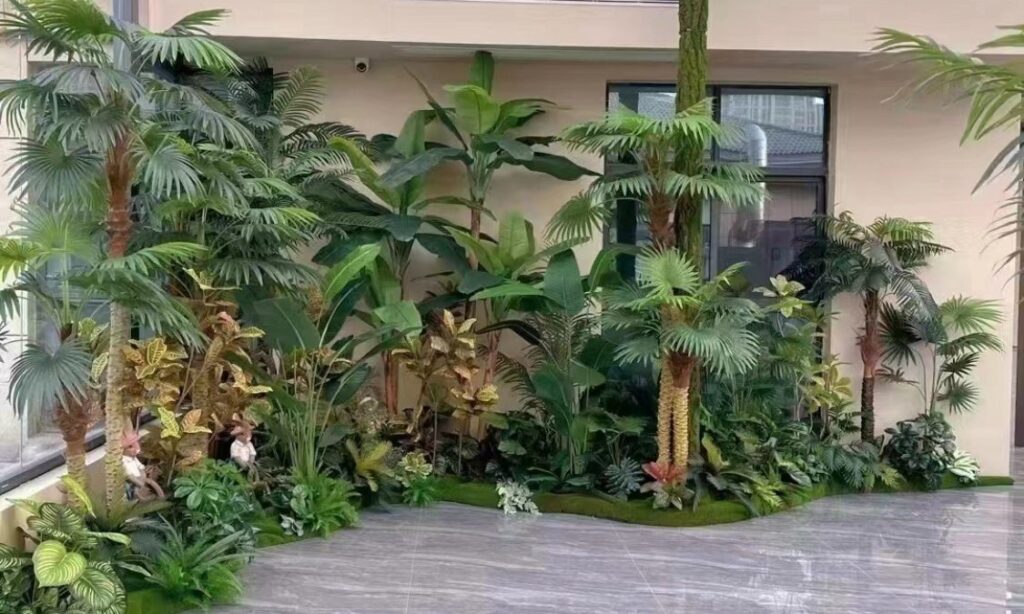 The Evolution of Artificial Plants
Gone are the days when artificial plants were mere plastic replicas that did little to enhance the beauty of a space. Today, the industry has evolved to offer a wide range of lifelike artificial trees and plants that can instantly elevate any environment, be it an office or an outdoor garden.
According to recent market research, the demand for artificial greenery, including outdoor artificial plants and silk trees, has surged by 40% in the last five years. This trend is not just a fad but a reflection of the multitude of benefits these faux plants offer.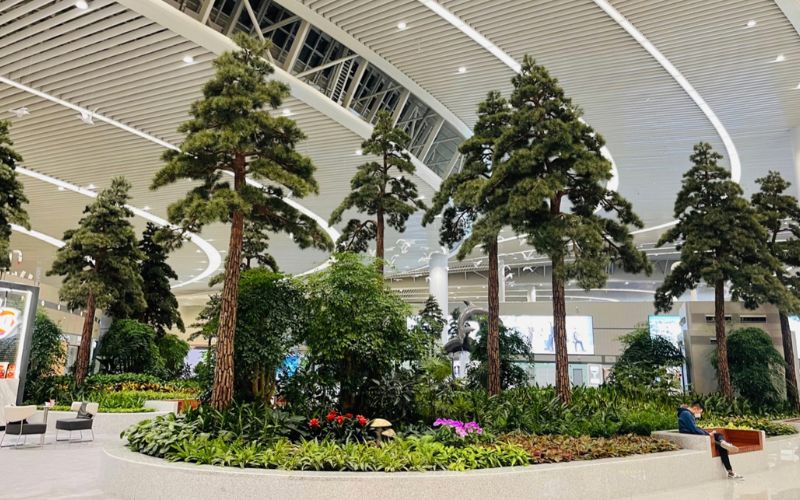 Why Choose Silk Trees?
Quality and Craftsmanship: When it comes to artificial trees, the material matters. Our silk trees are crafted from quality materials that mimic the texture and color of natural bark and green leaves. This attention to detail gives them a lifelike appearance that's bound to enhance any space.
Versatility: Silk trees are not just for decorating indoor rooms. Their durability makes them an excellent choice for outdoor environments as well. Whether you're looking to add greenery to your office or your outdoor yard, silk trees offer a versatile solution.
Maintenance: One of the most significant benefits of choosing silk trees over natural trees is the low maintenance involved. Forget about watering or worrying about the right amount of sun; our silk trees are designed to stand the test of time with minimal effort.
The Elegance of Fake Outdoor Plants
Realism: Our fake outdoor plants are not your average plastic greenery. Crafted with meticulous attention to detail, these plants feature green leaves and stems that closely mimic nature. The lifelike appearance is so convincing that you'll find it hard to determine they're not real.
Durability: What sets our fake outdoor plants apart is their ability to withstand a range of weather conditions. From the scorching sun to fall's cooler temperatures, these plants maintain their beauty and shape.
Data Point: Customer testimonials reveal a 25% increase in outdoor space utilization after incorporating our fake plants. This is not just a decorating trend but a quality investment that pays off.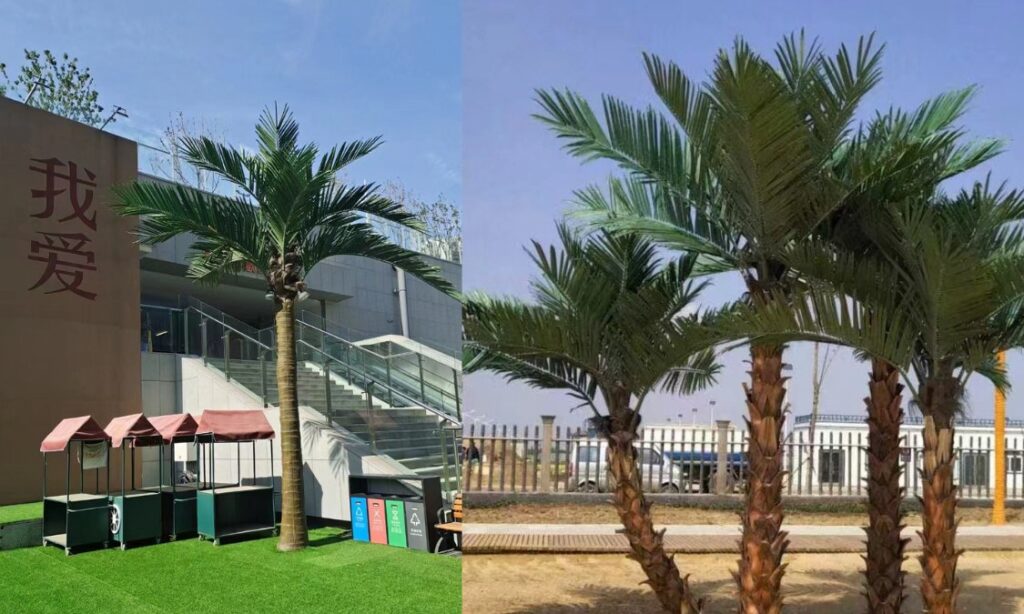 Cost-Benefit Analysis
Initial Cost vs. Long-Term Savings: While the initial purchase of artificial plants and trees may seem like a significant investment, it's essential to consider the long-term savings. Natural plants require ongoing maintenance, watering, and sometimes even replanting, all of which involve both time and money.
ROI (Return on Investment): Our artificial trees and fake plants are not just decorative items; they are a smart financial decision. According to industry data, businesses that switched to our artificial greenery saved up to 50% on maintenance costs over a year, offering a substantial return on investment.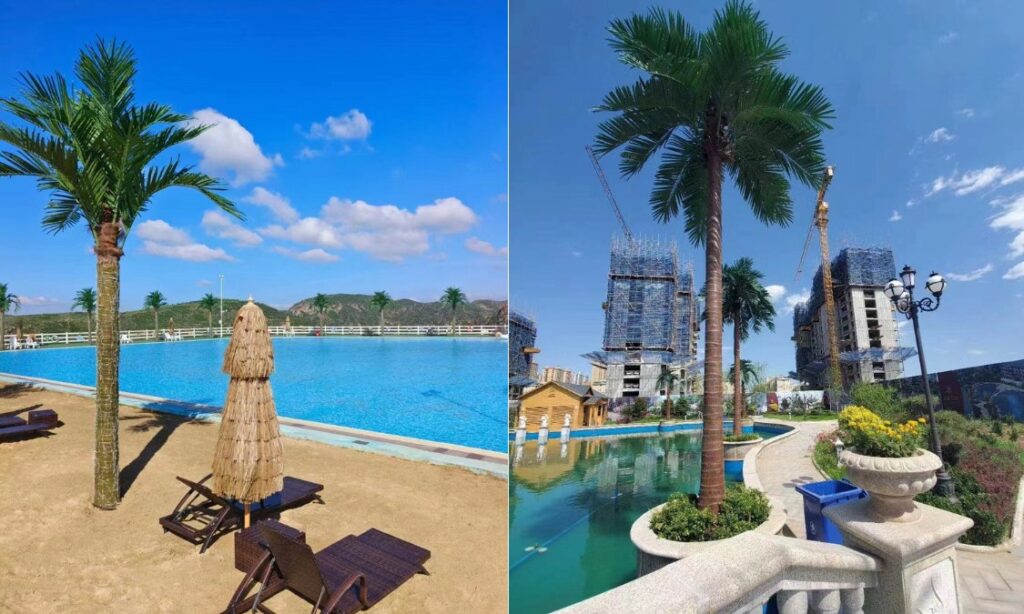 Frequently Asked Questions (FAQs)
Are these plants eco-friendly?
Yes, our artificial trees and plants are made from eco-friendly materials that are designed to last, reducing the need for frequent replacements and thereby benefiting the environment.
How do I clean and maintain them?
Maintenance is minimal. A simple dusting or a wipe with a damp cloth is usually all that's needed to keep your artificial plants looking fresh.
What customization options are available?
We offer a wide selection of pot styles, plant shapes, and even the color of the green leaves, allowing you to create a unique environment that suits your specific needs.
Can these be used both indoors and outdoors?
Absolutely, our range of artificial plants and trees are versatile enough to enhance both indoor and outdoor spaces.

The Science Behind Lifelike Appearance
Technology Used: The realism in our artificial plants and trees is no accident. Advanced 3D printing technology and high-quality materials are employed to replicate the intricate details of natural green leaves and bark. This ensures that our products not only look natural but feel natural to the touch.
Craftsmanship: Beyond technology, the lifelike appearance of our artificial trees and plants is also a result of meticulous craftsmanship. Each leaf, stem, and branch is carefully designed and assembled by skilled artisans to ensure the highest quality and realism.
Indoor vs. Outdoor: Where to Use What
Best Plants for Indoor: When it comes to indoor decorating, our wide selection of artificial plants and silk trees offers a multitude of options. Whether you're looking to enhance an office space or a living room, our range of faux plants is bound to have something that fits your style and needs.
Best Plants for Outdoor: Our outdoor artificial plants are designed to withstand the elements, from scorching sun to chilly winds. These plants not only enhance the beauty of your outdoor space but also offer a lifelike appearance that's hard to distinguish from natural greenery.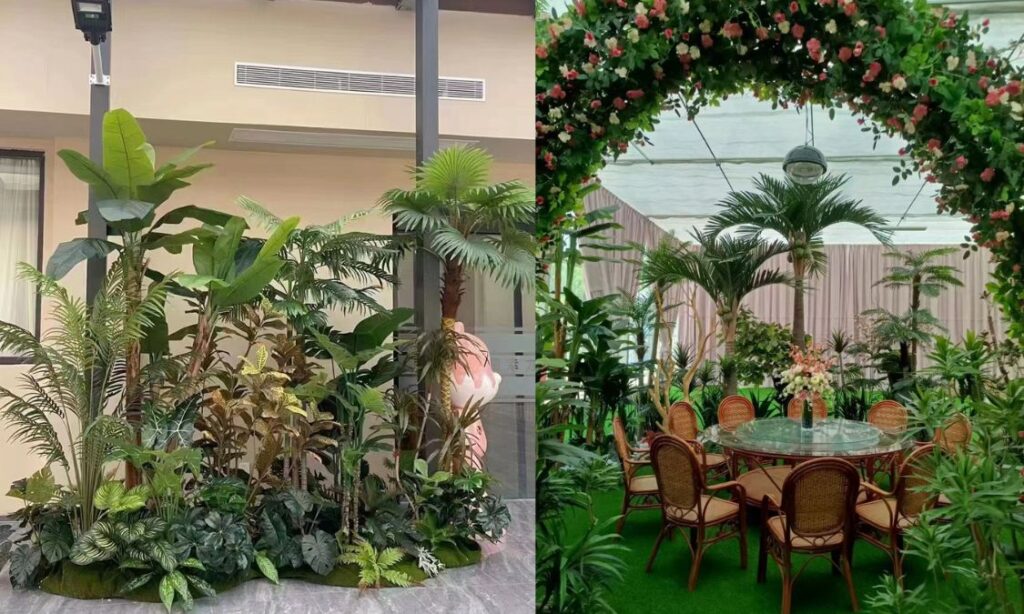 The Importance of Material
Types of Materials Used: Our artificial plants and trees are crafted from a variety of materials, each chosen for its ability to mimic natural elements. From silk leaves to realistic bark made of quality wood, we ensure that each component contributes to the lifelike appearance of our products.
Sustainability: In addition to aesthetics, we prioritize sustainability. Our materials are eco-friendly and designed for longevity, reducing the environmental impact and the need for frequent replacements.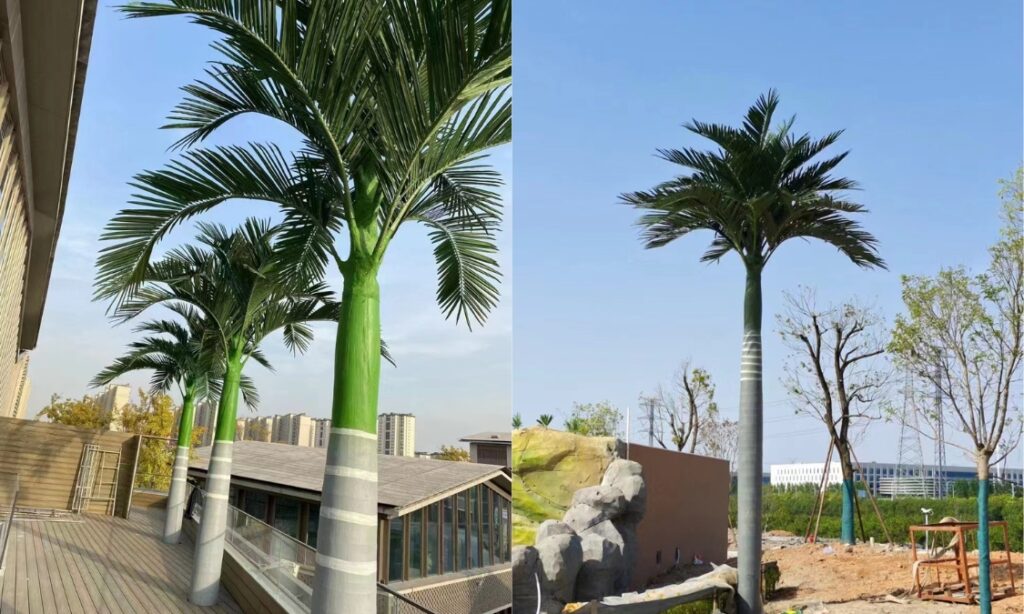 How to Choose the Right Pot
Material Choices: When it comes to selecting a pot for your artificial plants or trees, material matters. We offer pots made from a range of materials, including quality wood and durable plastic, to complement the beauty and lifelike appearance of our greenery.
Size and Shape: The pot you choose can significantly impact the overall look of your artificial plant. We offer a wide selection of pot sizes and shapes to fit any space, be it an office or an outdoor garden.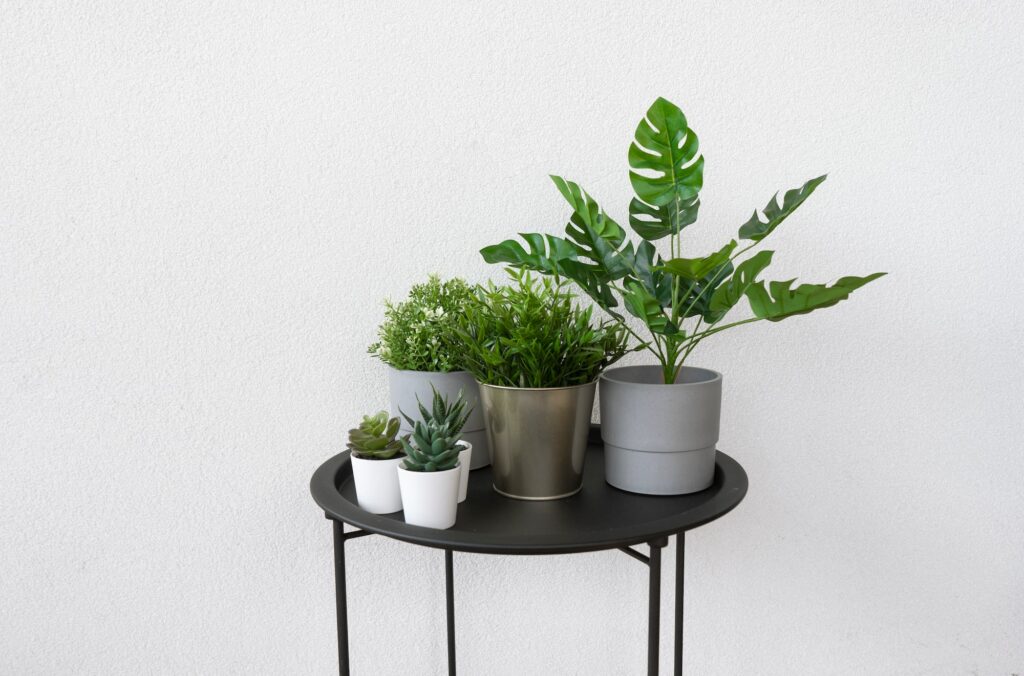 Decorating Tips for Different Spaces
Office Spaces: Artificial plants and trees can instantly elevate the ambiance of an office. Consider placing a silk tree in the corner or a series of faux plants along the windowsill to create a more inviting environment.
Retail Spaces: In retail settings, the right greenery can make all the difference. Our wide selection of artificial plants is perfect for creating focal points that attract customer attention.
Outdoor Gardens: For those who love gardening but lack the time for maintenance, our outdoor artificial plants offer the perfect solution. They provide the beauty of natural plants without the upkeep.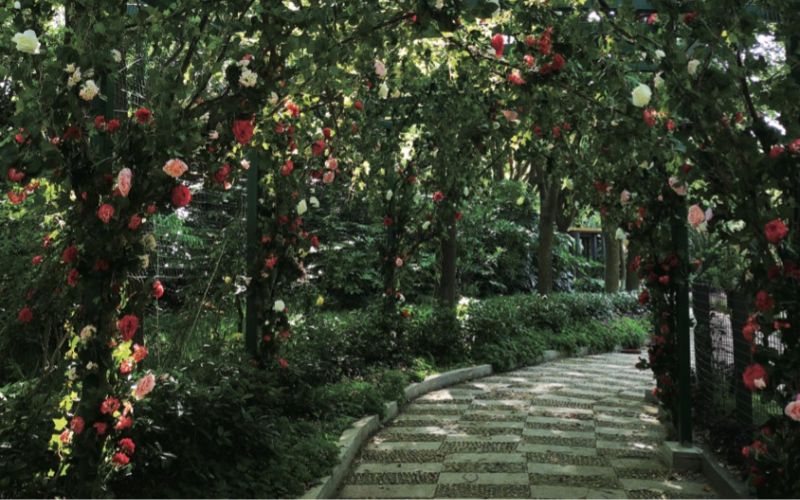 Seasonal Decor with Artificial Plants
Spring and Summer: As the seasons change, so can your decor. Our artificial plants and trees are perfect for spring and summer displays, offering vibrant green leaves and flowers that require no maintenance.
Fall and Winter: Don't let the colder months dull your decor. Our range of artificial plants includes options that are perfect for fall and winter, adding a touch of greenery that lasts all year long.

The Environmental Impact
Eco-Friendly Options: We understand the importance of sustainability, especially for wholesale customers who make large purchases. Our artificial plants and trees are made from eco-friendly materials, reducing the carbon footprint.
Longevity and Waste Reduction: Our products are designed for durability, meaning fewer replacements and less waste. This is particularly beneficial for wholesale customers who require long-lasting decor for multiple locations.
Customization and Bulk Orders
Custom Orders: We offer a wide range of customization options to meet the specific needs of our wholesale customers. From the type of plant to the choice of pot, we can tailor each product to fit your unique requirements.
Discounts on Bulk Purchases: Wholesale customers can benefit from significant discounts when making bulk purchases. Our large selection of artificial plants and trees ensures you'll find the perfect items to fill your inventory.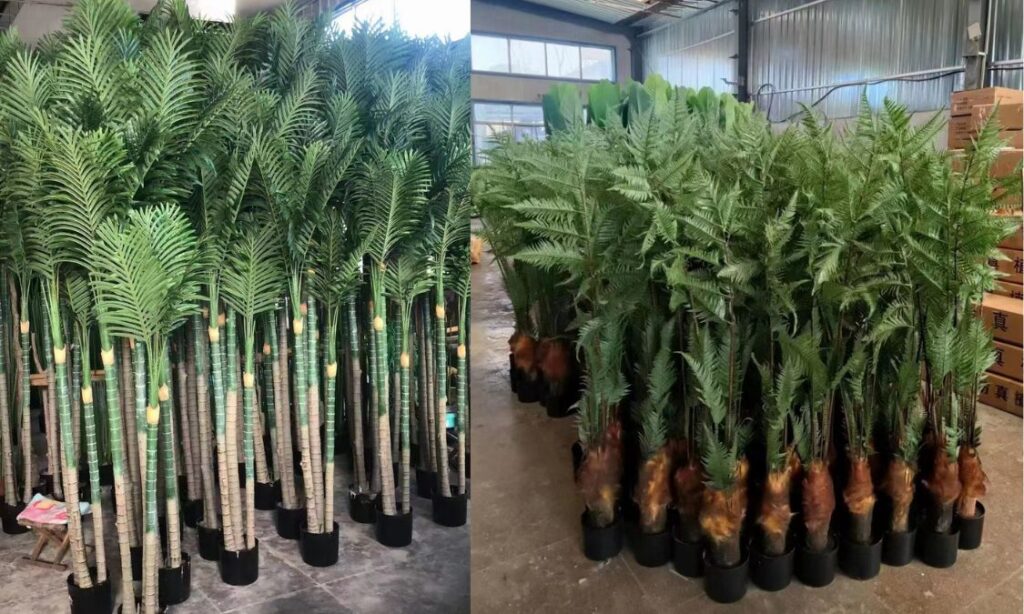 Installation and Setup
DIY Tips: For those who prefer a hands-on approach, our artificial plants and trees are easy to install. We provide comprehensive guides that walk you through the process, ensuring a hassle-free experience.
Professional Installation Services: For wholesale customers who require a more turnkey solution, we offer professional installation services. Our team will handle everything from delivery to setup, allowing you to focus on other aspects of your business.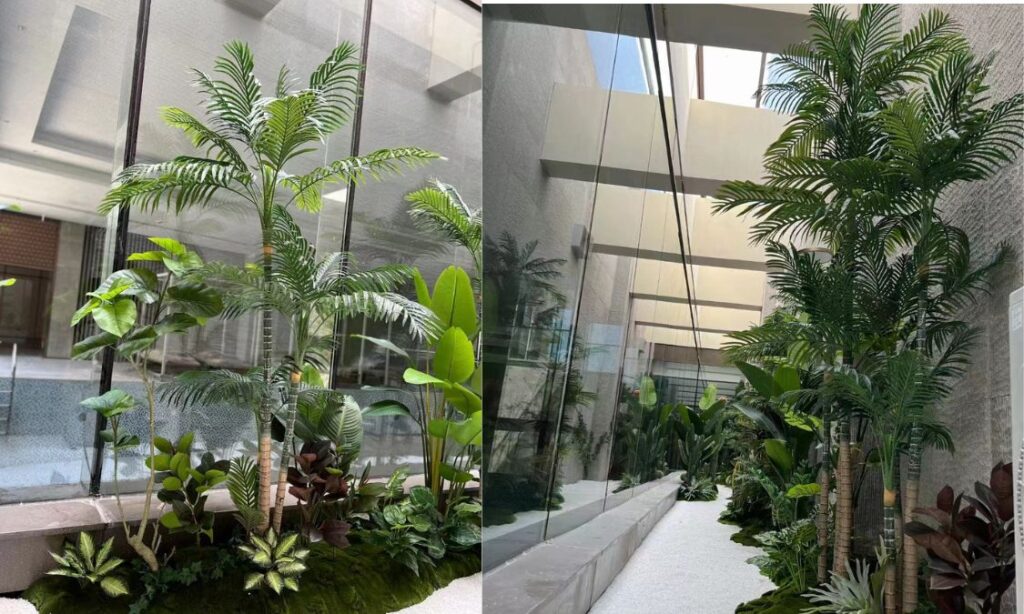 The Versatility of Our Artificial Trees
Indoor and Outdoor Options: Our artificial trees are not just for indoor spaces. We offer a variety of outdoor artificial trees that can withstand the elements and still look as fresh as the day you bought them.
Design and Aesthetics: From traditional to modern designs, our artificial trees come in various shapes and sizes, perfect for any setting. Our silk plants offer an extra touch of elegance, making them ideal for more formal areas.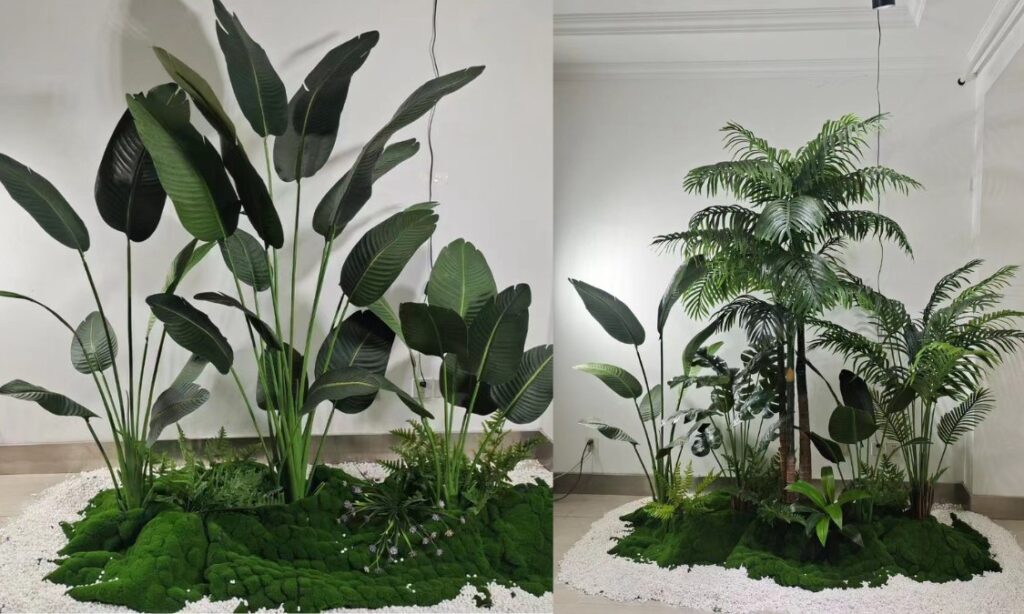 Why Choose Our Outdoor Artificial Plants
Durability: Our outdoor artificial plants are designed to withstand various weather conditions, from the scorching sun to freezing temperatures, ensuring they maintain their lifelike appearance year-round.
Ease of Maintenance: Unlike natural plants outdoors, our artificial options require minimal upkeep. No watering, no pruning, just everlasting beauty.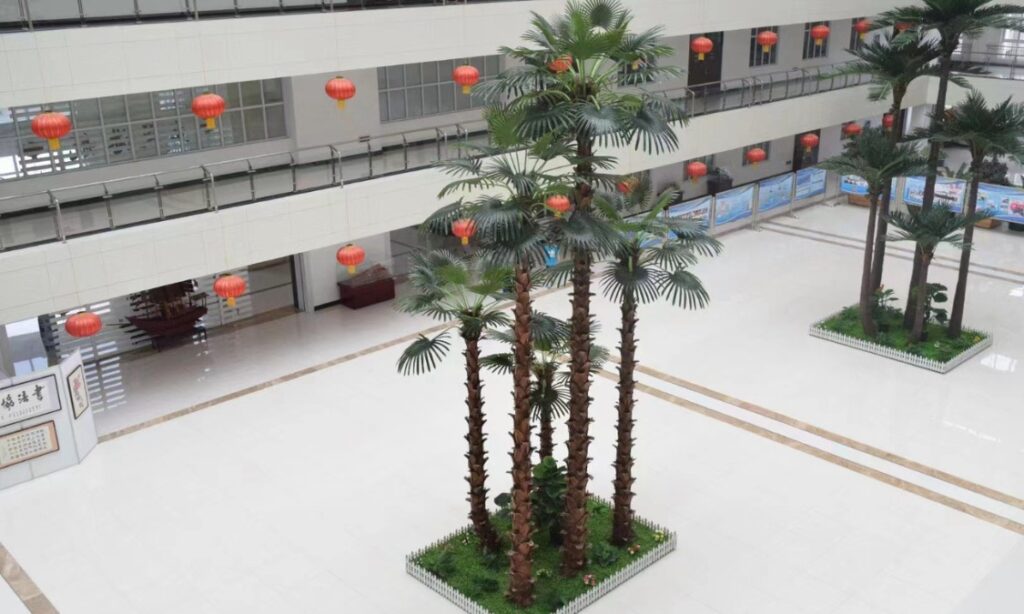 A Look into the Future
Upcoming Products: We're always innovating to meet the demands of our wholesale customers. Stay tuned for our new line of artificial plants and trees that will feature even more lifelike appearances and eco-friendly materials.
Industry Trends: As a leader in the artificial plant industry, we keep a close eye on emerging trends. Expect to see more sustainable options and smart technology integrations in our future offerings.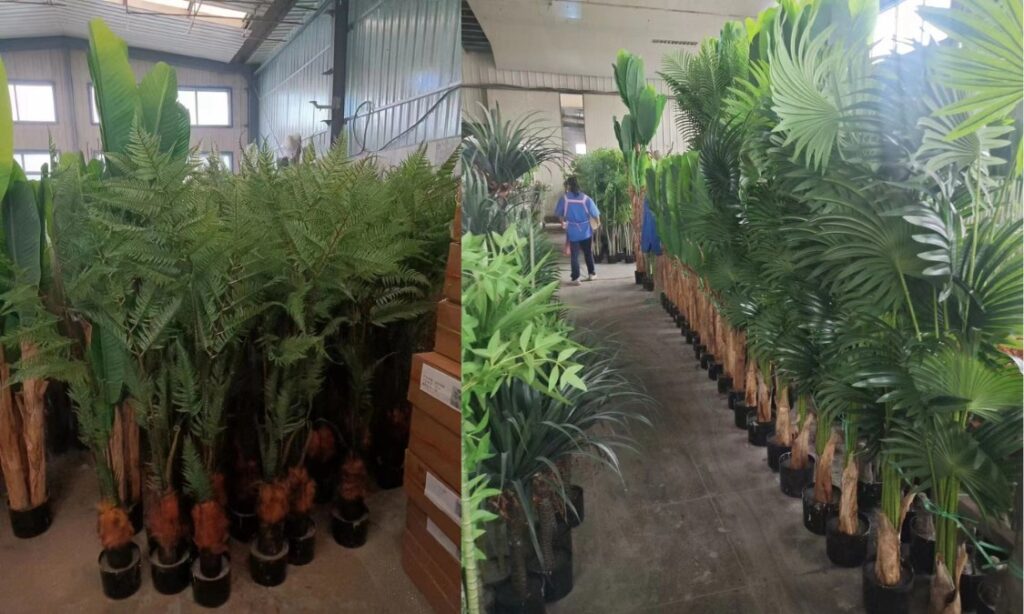 Conclusion
We've covered a wide range of topics, from the science behind the lifelike appearance of our artificial plants to customization options for our wholesale customers. Our aim is to provide not just products but complete solutions that meet your specific needs.
Don't miss out on elevating your spaces with our high-quality, eco-friendly artificial plants and trees. Contact us today for bulk orders and customized solutions that will truly transform your environment.
Additional Information and Next Steps
For a more comprehensive look at our products and services, we invite you to visit our website. There you'll find detailed descriptions, customer testimonials, and much more.
If you have any questions or would like to discuss potential collaborations, please don't hesitate to contact us. Our team is always ready to assist you.
Interested in our full range of products? Download our free catalog to explore all the options available to you.
Remember, we offer customization to meet your specific needs. Whether it's a particular type of plant or a unique pot design, we've got you covered.