Introduction
In today's competitive flower market, businesses and organizations are constantly seeking ways to stand out. Achieving cost efficiency and cost effectiveness has become a powerful tool in decision-making processes.
This article aims to guide businesses in making cost-efficient and cost-effective choices when it comes to floral arrangements.
We'll explore the modern appeal of artificial flowers, focusing on their quality, cost-efficiency, and sustainability, to help you achieve the intended or expected result of maximizing value while minimizing expenses.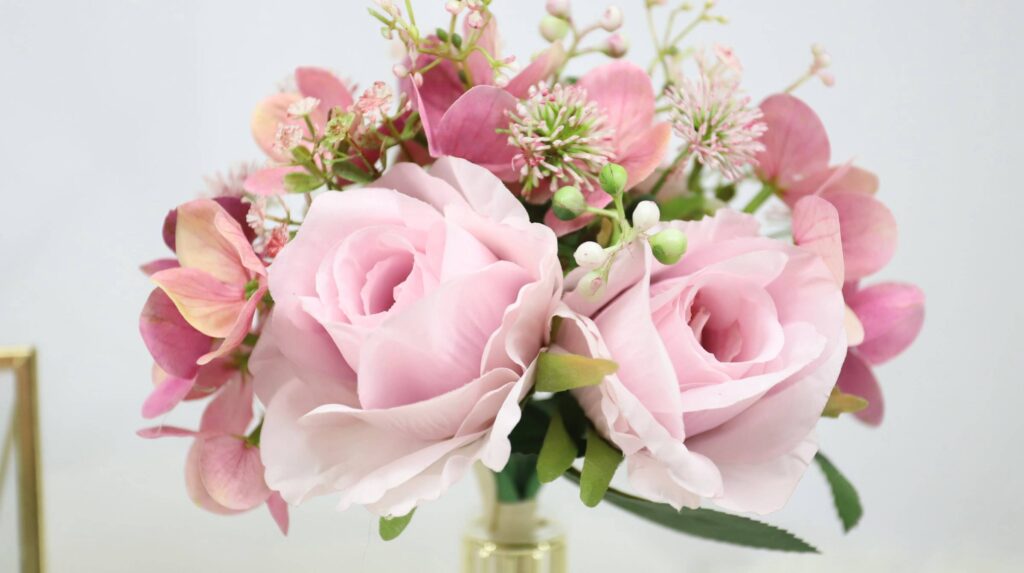 The Evolution of Artificial Flowers
Gone are the days when artificial flowers were considered a faux pas in the world of floral decor. Today, these blossoms have evolved significantly, offering a sustainable and cost-efficient alternative to fresh and natural flowers.
Business trends have shifted towards more sustainable options, and artificial flowers, including varieties like faux and silk flowers, are leading the way.
This evolution not only impacts the market share but also contributes to the revenue generated for companies in the flower industry.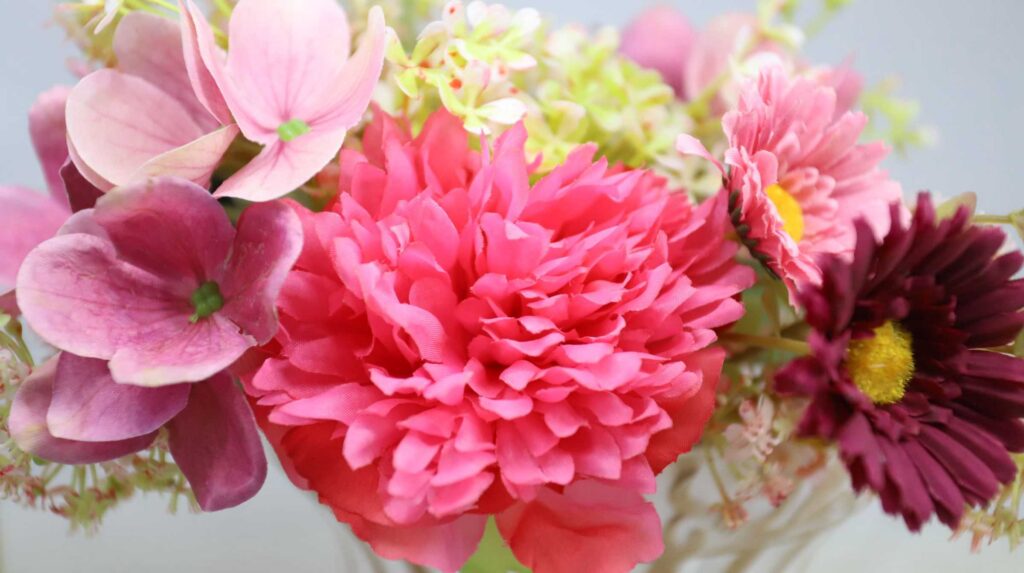 Quality Matters
When it comes to making a business decision about which flowers to invest in, quality is paramount. Artificial flowers today are crafted with meticulous attention to detail, using high-quality materials that mimic the texture and color of fresh flowers.
This level of quality allows businesses to offer floral arrangements that meet and often exceed customer expectations. Moreover, the quality of artificial flowers contributes to their cost efficiency.
Unlike fresh flowers that wilt and require replacement, high-quality artificial flowers remain vibrant and beautiful for a long time, reducing the need for frequent procurement and waste.
Cost-Efficiency
One of the most compelling reasons businesses are turning to artificial flowers is the potential for cost efficiency. While the initial investment may be similar to or slightly higher than that of fresh flowers, the long-term benefits are substantial.
Artificial flowers do not require the constant care and maintenance that fresh ones do, saving money on labor costs and resources.
Additionally, their longevity means fewer expenses incurred in replacing wilted or dead flowers, contributing to overall cost effectiveness.
A cost-benefit analysis would reveal that, over time, artificial flowers are a more cost-efficient choice, especially when you factor in the savings from lower supply chain and labor costs.
Sustainability and Eco-Friendliness
In an era where sustainability is not just a buzzword but a business imperative, artificial flowers offer a compelling advantage.
These floral solutions are often made from eco-friendly materials, aligning with the sustainable goals of modern organizations.
Unlike fresh flowers, which often come with a host of environmental concerns such as pesticide use and seasonal restrictions, artificial flowers provide an eco-conscious alternative.
This focus on sustainability doesn't just benefit the planet; it also contributes to achieving cost efficiency by minimizing waste and utilizing resources in the best possible manner.
Versatility in Design
Artificial flowers have come a long way in terms of design versatility, making them a powerful tool for businesses in various sectors, from event planning to home decor.
Whether you're looking to create elegant wedding arrangements or eye-catching displays for a retail space, artificial flowers offer a wide range of options.
Their design flexibility allows companies to achieve the expected result without compromising on quality or spending exorbitant amounts of money.
Moreover, the absence of seasonal restrictions means that any flower species can be available year-round, providing businesses with the full advantage of a diverse floral inventory.
Longevity and Durability
When it comes to achieving cost efficiency, the longevity and durability of artificial flowers can't be overstated. Unlike fresh flowers, which have a limited lifespan and require frequent replacement, artificial flowers are built to last.
This longevity translates into fewer expenses incurred for your business, as you won't need to constantly invest in new floral arrangements.
The durability of artificial flowers also means less risk related to costs associated with damage or spoilage, making them a cost-effective choice for businesses focused on long-term value.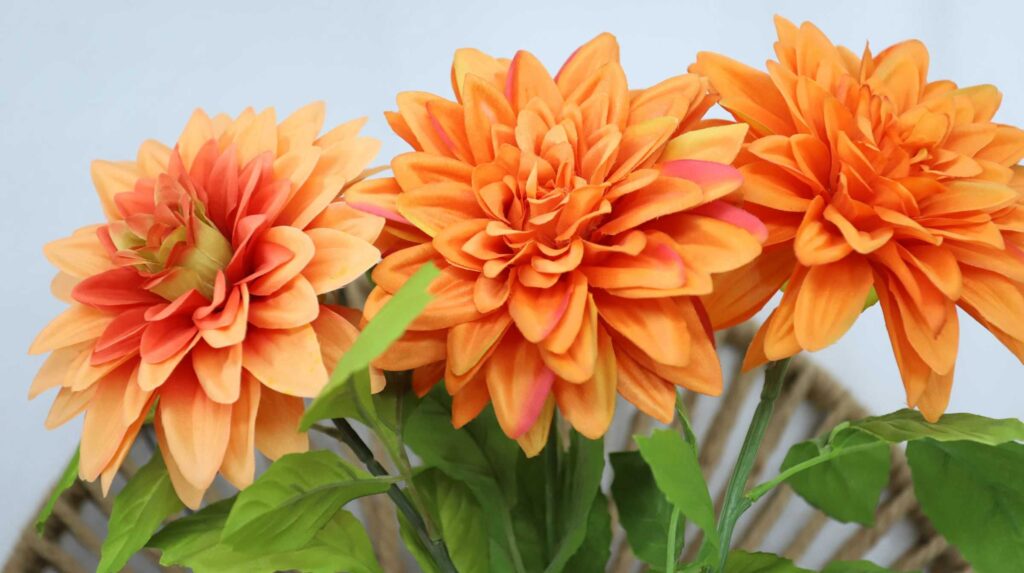 Low Maintenance
The low-maintenance nature of artificial flowers is another factor that contributes to their cost efficiency. Fresh flowers require constant care—watering, temperature control, and so on—resulting in additional labor costs for your company.
Artificial flowers, on the other hand, require minimal upkeep, allowing your employees to focus their efforts on other forms of value creation for the business.
This not only saves money but also streamlines the process of maintaining a visually appealing environment, whether it's a hotel lobby, a retail store, or an event venue.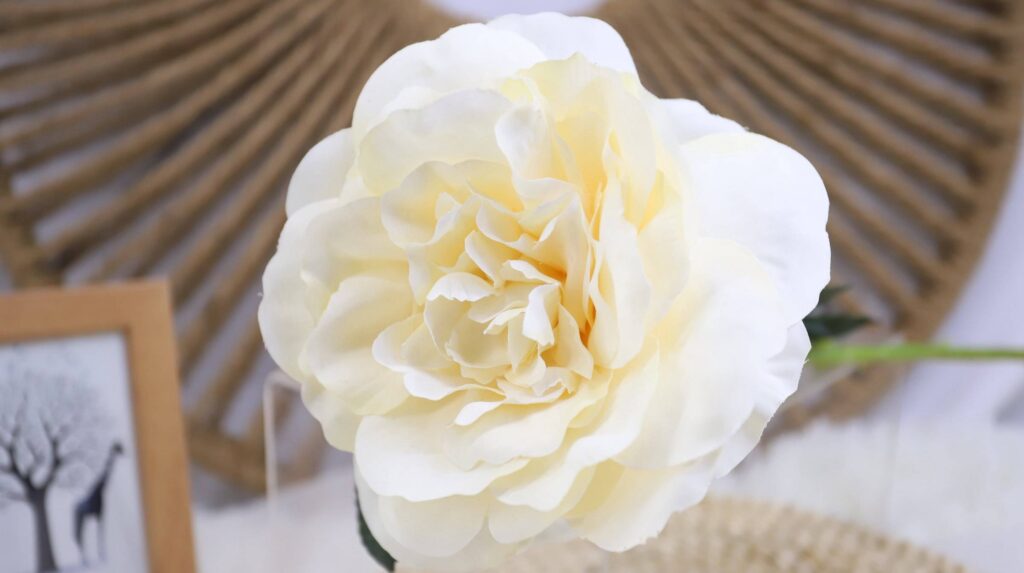 Seasonal Availability
One of the most significant advantages of artificial flowers is their year-round availability, free from seasonal restrictions.
This consistent supply chain ensures that businesses can achieve cost efficiency by planning floral arrangements well in advance, without worrying about the availability of specific flower species.
Unlike fresh flowers, which can be subject to seasonal price fluctuations, artificial flowers offer a stable, low-cost alternative.
This enables businesses to take full advantage of a diverse floral inventory, regardless of the season, thereby achieving the expected result of cost-effectiveness and efficiency.
Global Trends
The artificial flower market is experiencing a surge in popularity, capturing a growing market share worldwide. This trend is driven by a focus on sustainability, cost efficiency, and the powerful tool of digital solutions that make procurement and sales easier than ever.
Companies that invest in artificial flowers are not only aligning with global trends but also positioning themselves for increased revenue earned through sustainable and cost-efficient practices.
Understanding these trends can be a key factor in decision-making for organizations looking to invest in floral arrangements that offer both quality and value.
Case Studies
Real-world examples offer invaluable insights into the potential benefits and cost efficiencies that artificial flowers can bring to various businesses.
From event planning companies that have increased their market share through customized, high-quality artificial floral arrangements, to retail stores that have seen a boost in revenue earned by switching to low-maintenance, durable artificial flowers.
These case studies serve as powerful tools for decision-making, illustrating how investing in artificial flowers can be a cost-effective and efficient strategy for organizations.
How to Choose a Supplier
Selecting the right supplier is a critical step in achieving cost efficiency and ensuring the quality of your artificial flowers.
Look for suppliers who offer a range of customization options, have a transparent supply chain, and can provide cost-benefit analysis to help you make an informed decision.
More affordable suppliers can offer competitive pricing without compromising on quality, making it easier for businesses to achieve their intended or expected result.
Additionally, consider suppliers who utilize digital solutions to streamline the procurement process, further enhancing efficiencies and saving money.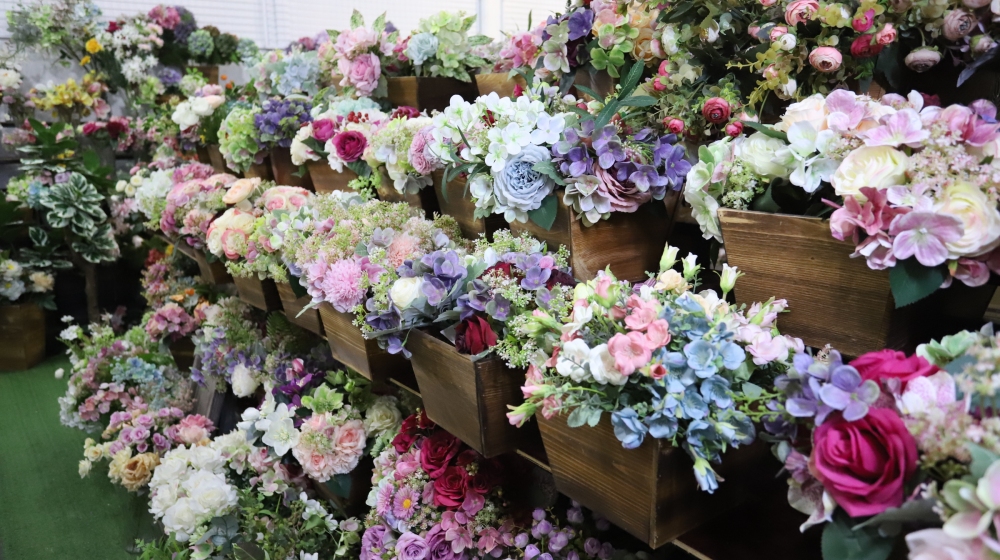 Conclusion
As we've explored throughout this article, artificial flowers offer a multitude of benefits for businesses seeking to achieve cost efficiency and effectiveness.
From their quality and durability to their sustainability and ease of shipping, these floral solutions provide a compelling case for organizations looking to maximize value while minimizing costs.
Whether you're in the event planning sector, retail, or any other business that utilizes floral arrangements, artificial flowers present an opportunity to achieve your expected result in the most cost-efficient manner.
Next Steps
Now that you're armed with the knowledge and insights needed to make an informed decision, the next step is to focus your resources on procuring the right artificial flowers for your business needs.
Consider conducting a cost-benefit analysis, exploring customization options, and leveraging digital solutions to streamline your supply chain.
By taking these steps, you'll be well on your way to achieving cost efficiency, capturing a larger market share, and ultimately, increasing the revenue generated for your company.
About Our Company
We are more than just a supplier of artificial flowers; we are your partner in achieving cost efficiency and business success.
Specializing in high-quality, customizable floral solutions, our company is committed to meeting the unique needs of each business we serve. With years of experience and expertise in the industry, we offer a range of services designed to add value to your organization.
From product customization to specialized designer designs, we go the extra mile to ensure your satisfaction.
Our Services and Invitation for Collaboration
Our comprehensive services include product customization to fit your specific business needs, free catalog downloads to inspire your next floral arrangement, and specialized designer designs to bring your vision to life.
Additionally, we pride ourselves on our perfect after-sales service, ensuring that your experience with us is seamless from start to finish. We warmly invite you to visit our website, explore our showroom, and even take a tour of our production factory to see the quality and care that go into each of our products.
We look forward to the opportunity to collaborate with you and help your business achieve its intended results in the most cost-efficient and effective way possible.